BLUE BEACON TRUCK WASH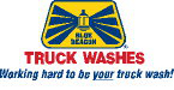 Highway:
I-12/55
Exit:
40
Street Address:
2102 SW Railroad
City:
Hammond
State:
LA
Phone:
985-542-7853
Offered at this truck wash
Truck Washing
Exterior Trailer Washing
Trailer Washouts
(Excluding Tanker and Live Stock Trailers)
Rain-X ® Complete All Surface Protectant
citrushine Polished Aluminum Cleaner
Engine Wash
Aluminum Trailer & Accessory Brightening
WeatherShield Paint Protectant
RV Washing
Motorcoach Washing
Horse Trailer Washing (Exterior)

We are located in southern Louisiana on I-12, exit 40, just one mile east of I-55. We have been open for 17 years. Our commitment to our customers has always been a fast, clean wash, while caring for your equipment as if it were our own. We are one of Blue Beacon's most experienced truck washes when it comes to removing salt and bugs. Stop on the front drive and allow the sun to dry your truck. If you have any concerns, we will be happy to address them before you leave. We look forward to seeing you soon.