BLUE BEACON TRUCK WASH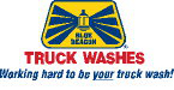 Highway:
I-285
Exit:
53
Street Address:
4170 Old McDonough Road
City:
Conley
State:
GA
Phone:
404-361-4624
Offered at this truck wash
Truck Washing
Exterior Trailer Washing
Trailer Washouts
(Excluding Tanker and Live Stock Trailers)
Rain-X® Complete All Surface Protectant
citrushine Polished Aluminum Cleaner
Engine Wash
Aluminum Trailer & Accessory Brightening
WeatherShield Paint Protectant
RV Washing
Motorcoach Washing
Horse Trailer Washing (Exterior)

Blue Beacon of Atlanta was Georgia's first, located off I-285, Exit 53. We have provided great service for over 25 years. Stop in at our clean facility for a fast wash with great service. We have 2 bays, which keeps your wait time minimal. We look forward to seeing you soon.