BLUE BEACON TRUCK WASH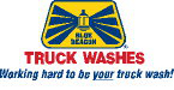 Highway:
I-20
Exit:
70
Street Address:
1340 Buckner Road
City:
Columbia
State:
SC
Phone:
803-691-1579
Offered at this truck wash
Truck Washing
Exterior Trailer Washing
Trailer Washouts
(Excluding Tanker and Live Stock Trailers)
Rain-X® Complete All Surface Protectant
citrushine Polished Aluminum Cleaner
Engine Wash
Aluminum Trailer & Accessory Brightening
WeatherShield Paint Protectant
RV Washing
Motorcoach Washing
Horse Trailer Washing (Exterior)

Special Services
Undercarriage Rinse
NEW! Trailer Deodorizer
Tire Dressing (Weather Permitting)

Blue Beacon of Columbia is conveniently located off I-20 at Exit 70 across from the Flying J Travel Center. We offer the latest inoovations in today's truck wash industry with an Undercarriage Rinse featuring Salt-Away, citrushine Polished Aluminum Cleaner, Weathershield® Paint Protectant, Rain-X® Complete and Tire dressing. Southern hospitality awaits you at our state of the art facility. Our well-trained staff strives for excellence, providing you with great customer service and a quality wash unparallel to all truck washes. Visit our location and make this your preferred stop.