BLUE BEACON TRUCK WASH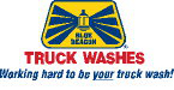 Highway:
I-40
Exit:
161
Street Address:
I-40 & Galloway Road
City:
N. LITTLE ROCK
State:
AR
Phone:
501-945-7023
Offered at this truck wash
Truck Washing
Exterior Trailer Washing
Trailer Washouts
(Excluding Tanker and Live Stock Trailers)
Rain-X ® Complete All Surface Protectant
citrushine
Polished Aluminum Cleaner
Engine Wash
Aluminum Trailer & Accessory Brightening
WeatherShield
Paint Protectant
RV Washing
Motorcoach Washing
Horse Trailer Washing (Exterior)
Thank you for choosing Blue Beacon of Little Rock for all your truck washing needs. We look forward to providing you with expert service in a friendly and safe atmosphere. Citrushine Polished Aluminum Cleaner is available, and RVs and motorcoaches are welcome. We are located near I-40 at the Galloway Exit (exit 161) near both Pilot and Petro travel plazas.