BLUE BEACON TRUCK WASH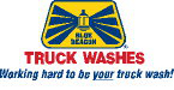 Highway:
I-20/59
Exit:
77
Street Address:
3301 Buttermilk Road
City:
TUSCALOOSA
State:
AL
Phone:
205-462-0019
General Manager: Mitch
205-462-0019

Offered at this truck wash
Truck Washing
Exterior Trailer Washing
Trailer Washouts
(Excluding Tanker and Live Stock Trailers)
Rain-X® Complete All Surface Protectant
citrushine Polished Aluminum Cleaner
Engine Wash
Aluminum Trailer & Accessory Brightening
WeatherShield Paint Protectant
RV Washing
Motorcoach Washing
Horse Trailer Washing (Exterior)

Located on I-20/I-59, exit 77, Blue Beacon of Tuscaloosa is proud to serve not only Alabama, but also the entire Southeast region. Our courteous, professional, and knowledgeable truck wash staff looks forward to providing you with a high quality, fast wash each and every time. It has been a pleasure to serve the Southeast now for over 5 years, and we look forward to providing the same outstanding service for years to come.