BLUE BEACON TRUCK WASH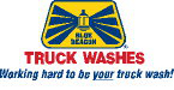 Highway:
I-10
Exit:
848
Street Address:
5407 Walden Road
City:
BEAUMONT
State:
TX
Phone:
409-842-0927
Offered at this truck wash
Truck Washing
Exterior Trailer Washing
Trailer Washouts
(Excluding Tanker and Live Stock Trailers)
Rain-X® Complete All Surface Protectant
citrushine Polished Aluminum Cleaner
Engine Wash
Aluminum Trailer & Accessory Brightening
WeatherShield Paint Protectant
RV Washing
Motorcoach Washing
Horse Trailer Washing (Exterior)

Blue Beacon of Beaumont is located at I-10, Exit 848. We have provided customers with superior wash services for over 20 years and have 2 bays staffed with employees who "strive for excellence." We provide a fast, quality wash to minimize waiting time. Our location is open 24 hours a day, 7 days per week. When it's time to clean your ride - come see the ones who do it with pride!
Customer Feedback:
Everytime i use this location i have to have my truck washed twice. They suck here if you have any other option use it! - Posted for location: BLUE BEACON TRUCK WASH [BEAUMONT, TX 77705]