RODEWAY INN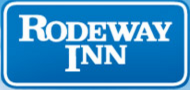 Street Address:
2956 Milwaukee Rd.
City:
Beloit
State:
WI
Phone:
(608) 364-4000
Fax:
(608) 365-2611
* The entrance to my property will allow a tractor with an air scoop on top.
* I have on premise parking for tractor & trailer parking, or tractor only.
* Exterior electrical outlets are available for truckers.
* Washer/Dryer on premise.
* I offer CDL discounts.
* Located near an interstate Highway.
* Within walking distance to restaurants.
* Offer truckers free coffee thermos refills.
* Offer complimentary WiFi.
* Offer complimentary continental breakfast.
* A/C & Heat, Indiv.
* Accessible Rooms
* Banquet/Meeting Rms.
* Basketball
* Bowling
* Brkfst,Contl FREE
* Clock Radio/AM-FM
* Coffee Maker,In-Room
* Coffee, FREE
* Copy Svc for Guests
* Corridors, Exterior
* Corridors, Interior
* Desk, In-Room
* Door Dead Bolt
* Door Lock,Electronic
* Door Peepholes
* Doors, Wide Bathroom
* Emerg Lights, Exits
* Emergency Exit Map
* Evacuation Plan
* Fax Svc for Guests
* Fire Detectors, Hall
* Fire Detectors, Pubc
* Fire Detectors, Room
* Fire Extiguish, Hall
* Fire Safety Act 1990
* Fishing
* Fitness Center
* Free Hi-Spd Wireless
* Free Hi-Speed Intrnt
* Golf Course
* Golf Driving Range
* Ice Machine
* Laundry, Guest
* Locks, Guest Windows
* Lounge/Bar
* Meeting Rooms
* Message Alert Light
* Microwave
* Mirror, Full Length
* Movie Theatre
* Multiple exits,floor
* Newsstand
* Non-Smoking Rooms
* Parking, Bus
* Parking, Car,Outdoor
* Parking, Truck
* Parking,Lighted Area
* Pets Allowed
* Picnic Area
* Playground
* Pool Table
* Popcorn Machine
* Refrigerator
* Restaurant
* Rodeway Inn
* Room to be Green
* Safe Deposit Box
* Smoke Det.,Hardwired
* Smoke Detector, Hall
* Smoke Detector, Pub
* Smoke Detector, Rms
* Smoke Detectors
* TV Movies - Free
* TV, Cable/Satellite
* Wake-Up Service
* Well-lit Area, InRm
* Windows that open