RODEWAY INN MT. RUSHMORE AREA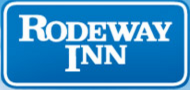 Street Address:
2208 Mt. Rushmore Rd.
City:
Rapid City
State:
SD
Phone:
(605) 342-1303
Fax:
(605) 355-9811
* I have on premise parking for tractor only.
* Exterior electrical outlets are available for truckers.
* Washer/Dryer on premise.
* I offer CDL discounts.
* Located near an interstate highway.
* Within walking distance to restaurants.
* Offer truckers free coffee thermos refills.
* Offer complimentary WiFi.
* Accessible Rooms
* AT&T Long Distance
* Barber Shop
* Beauty Shop
* Bowling
* Cocktail Hour
* Coffee, FREE
* Cold Weather Hookup
* Convention Center
* Corridors, Exterior
* Currency Exchange
* Dance Floor
* Door Lock,Electronic
* Door Peepholes
* Entertainment
* Fax Svc for Guests
* Fishing
* Free Hi-Spd Wireless
* Gift Shop
* Golf Course
* Golf, Miniature
* Greeting on Bus
* Group Menus
* Hiking/Nature Area
* Horseback Riding
* Jogging Track/Trail
* Kitchen Facilities
* Laundry, Guest
* Locks, Guest Windows
* Lounge/Bar
* Message Alert Light
* Newsstand
* Non-Smoking Rooms
* Parking, Bus
* Parking, Car
* Parking, Truck
* Pets Allowed
* Phone, Local, FREE
* Phone, Toll FREE
* Phone, Touch-Tone
* Pool,OUT, Seasonal
* Pool,OUT/HTD,Season
* Pre-Key Registration
* Query Amenity
* Racquetball
* Radio, AM/FM
* Refrigerator
* Restaurant
* Rodeway Inn
* Satisfaction Program
* Shopping
* Skiing, Downhill
* Smoke Detector, Rms
* Snow Mobiling
* Tennis, Outdr/Lit
* Tennis, Outdr/Unlit
* TV, Cable/Satellite
* TV, Movies - Cable
* UNKNOWN
* Welcome Reception