RODEWAY INN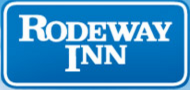 Street Address:
4130 Birney Ave.
City:
Moosic
State:
PA
Phone:
(570) 457-6713
Fax:
(570) 457-4479
* The entrance to my property will allow a tractor with an air scoop on top.
* I have on premise parking for tractor & trailer, or tractor only.
* Exterior electrical outlets are available for truckers.
* Washer/Dryer on premise.
* I offer CDL discounts.
* Located near an interstate highway.
* Within walking distance to restaurants.
* Offer truckers free coffee thermos refills.
* Offer complimentary WiFi.
* Offer complimentary continental breakfast.
* Accessible Rooms
* Aerobics Room/Class
* Air Conditioning, Rm
* AT&T Long Distance
* Banquet/Meeting Rms.
* Basketball
* Bicycle Rental
* Billiard Room
* Boat Rentals
* Bowling
* Brkfst,Contl FREE
* Car Rental Service
* Clock Radio/AM-FM
* Cold Weather Hookup
* Computer Hook-Up
* Copy Svc for Guests
* Corridors, Exterior
* Door Dead Bolt
* Door Lock,Electronic
* Door Peepholes
* Door Safety Chain
* Duplication room key
* Emerg Lights, Exits
* Emergency Exit Map
* Fax Svc for Guests
* Fire Detectors, Hall
* Fire Detectors, Pubc
* Fire Detectors, Room
* Fire Doors, Automtic
* Fire Extiguish, Hall
* Fire Extinguisher
* Fire Safety Act 1990
* First-aid staff/24hr
* Free Hi-Spd Wireless
* Golf Course
* Golf Driving Range
* Golf, Putting Green
* Greeting on Bus
* Group Menus
* Hand Rails-Bathroom
* Health Club/Spa
* Hiking/Nature Area
* Horseback Riding
* Hot Tub, In-Room
* Ice Machine
* Ice Skating
* Iron & Ironing Board
* Lake
* Laundry, Guest
* Locks changed daily
* Locks, Gst Glass Drs
* Locks, Guest Windows
* Lounge/Bar
* Microwave
* Movie Theatre
* Multiple exits,floor
* Newsstand
* Non-Smoking Rooms
* Parking, Bus
* Parking, Car,Outdoor
* Parking, Truck
* Parking,Lighted Area
* Pets Allowed
* Phone Lines,Multiple
* Phone, Chrge CC Call
* Phone, Toll FREE
* Phone, Touch-Tone
* Pre-Key Registration
* Refrigerator
* Restaurant
* Rodeway Inn
* Safe Deposit Box
* Safe, Hotel
* Skiing, Downhill
* Skiing, Water
* Smoke Detect,Battery
* Smoke Detector, Pub
* Smoke Detector, Rms
* Smoke Detectors
* Snow Mobiling
* TV, Cable/Satellite
* TV, Remote Control
* Ventilated Stairwell
* Walkways, Lighted
* Welcome Reception
* Well-lit Area, InRm
* Whirlpl, In-Bath
* White Water Rafting
* Windows that open