RODEWAY INN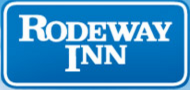 Street Address:
206 North Coast Highway
City:
Newport
State:
OR
Phone:
(541) 265-5321
Fax:
(541) 574-1867
* The entrance to my property will allow a tractor with an air scoop on top.
* I have on premise parking for tractor & trailer, or tractor only.
* Washer/Dryer on premise.
* Located near an interstate highway.
* Within walking distance to restaurants.
* Offer truckers free coffee thermos refills.
* Offer complimentary continental breakfast.
* Beauty Shop
* Boat Slip/Dock
* Brkfst,Contl FREE
* Clock Radio/AM-FM
* Cocktail Hour
* Coffee Maker,In-Room
* Coffee, FREE
* Convenience Store
* Curved Shower Rod
* Desk, In-Room
* Door Dead Bolt
* Door Lock,Electronic
* Door Safety Chain
* Fans, Ceiling
* Fax Svc for Guests
* Fire Extinguisher
* Fishing
* Free Daily Newspaper
* Free Hi-Spd Wireless
* Gift Shop
* Golf Course
* Hair Dryer
* Iron & Ironing Board
* Kitchen Facilities
* Laundry, Guest
* Lounge/Bar
* Lowered Vanity Area
* Microwave
* Mirror, Make-up
* Newsstand
* No Pets Allowed
* Non-Smoking Rooms
* Parking, Car,Outdoor
* Parking, Truck
* Parking,Lighted Area
* Parking-Premise,Free
* Phone, Local, FREE
* Refrigerator
* Restaurant
* Rodeway Inn
* Smoke Detectors
* TV, Cable/Satellite
* Vending Machines
* Wake-Up Service