RODEWAY INN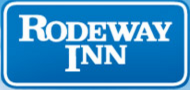 Street Address:
1416 W. Sugar Creek
City:
Charlotte
State:
NC
Phone:
(704) 597-5074
Fax:
(704) 887-0277
* The entrance to my property will allow a tractor with an air scoop on top.
* I have on premise parking for tractors only.
* Exterior electrical outlets are available for truckers.
* Located near an interstate highway.
* Within walking distance to restaurants.
* Offer complimentary WiFi.
* Offer complimentary continental breakfast.
* Accessible Rooms
* AT&T Long Distance
* Blue Pages received
* Brkfst,Contl FREE
* Coffee, FREE
* Corridors, Exterior
* Door Dead Bolt
* Door Lock,Electronic
* Door Peepholes
* Emerg Lights, Exits
* Fax Svc for Guests
* Fire Detectors, Pubc
* Fire Detectors, Room
* Fire Extiguish, Hall
* Fire Extinguisher
* Fire Safety Act 1990
* First-aid staff/24hr
* Free Hi-Speed Intrnt
* Golf Course
* Greeting on Bus
* Ice Machine
* Ironing Board
* Local Laws,fire/safe
* Lowest Rate
* No credit card surch
* No Pets Allowed
* Non-Smoking Rooms
* Parking, Bus
* Parking,Lighted Area
* Phone, Local, CHARGE
* Phone, Local, FREE
* Phone, Toll FREE
* Pool,OUT, Seasonal
* Pre-Key Registration
* Query Amenity
* Restaurant Nearby
* Rodeway Inn
* Smoke Det.,Hardwired
* Smoke Detector, Pub
* Smoke Detector, Rms
* Tennis, Outdr/Unlit
* TV Movies - Free
* TV, Cable/Satellite
* TV, Movies - Cable
* Wake-Up Service
* Walkways, Lighted
* Welcome Reception
* Well-lit Area, InRm