RODEWAY INN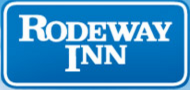 Street Address:
5020 N.E. 14th Street
City:
Des Moines
State:
IA
Phone:
(515) 265-7511
Fax:
(515) 265-7511
* The entrance to my property will allow a tractor with an air scoop on top.
* I have on premise parking for tractor & trailer, or tractor only.
* Exterior electrical outlets are available to truckers.
* Washer/Dryer on premise.
* I offer CDL discounts.
* Located near an interstate highway.
* Within walking distance to restaurants.
* Offer truckers free coffee thermos refills.
* Offer complimentary WiFi.
* Offer complimentary continental breakfast.
* A/C & Heat, Indiv.
* Accessible Rooms
* Airline Ticket Desk
* Boating
* Bowling
* Brkfst,Full,Free
* Car Rental Service
* Casino
* Clock Radio/AM-FM
* Coffee Maker,In-Room
* Coffee, FREE
* Computer Hook-Up
* Computer w/Internet
* Copy Svc for Guests
* Desk, In-Room
* Door Dead Bolt
* Door Lock,Electronic
* Door Peepholes
* Emerg Lghts-Gst Rms
* Fax Svc for Guests
* Fishing
* Free Hi-Spd Wireless
* Golf Course
* Golf Driving Range
* Hair Dryer
* Iron & Ironing Board
* Lake
* Laundry, Guest
* Message Alert Light
* Microwave
* Microwave, Public
* Non-Smoking Rooms
* Parking, Bus
* Parking, Car,Outdoor
* Parking, Truck
* Pets Allowed
* Phone, Direct-Dial
* Phone, Local, FREE
* Racquetball
* Refrigerator
* Rodeway Inn
* Satisfaction Program
* Shopping
* Smoke Detectors
* Tennis, Indoor
* TV Movies - Free
* TV, Cable/Satellite
* TV, Remote Control
* Vending Machines
* Wake-Up Service