RODEWAY INN & SUITES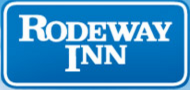 Street Address:
120 North Rand Drive
City:
Searcy
State:
AR
Phone:
(501) 279-1200
Fax:
(501) 279-1201
* The entrance to my property will allow a tractor with an air scoop on top.
* I have on premise parking for tractor & trailer, or tractor only.
* Exterior outlets are available for truckers.
* Washer/Dryer on premise.
* I offer CDL discounts.
* Located near an interstate highway.
* Within walking distance to restaurants.
* Offer truckers free coffee thermos refills.
* Offer complimentary WiFi.
* Offer complimentary continental breakfast.
* A/C & Heat, Indiv.
* Accessible Rooms
* Aerobics Room/Class
* AT&T Long Distance
* Barber Shop
* Beauty Shop
* Boating
* Bowling
* Brkfst Dlx Cont Free
* Business Center
* Car Rental Service
* Clock Radio/AM-FM
* Coffee Maker,In-Room
* Coffee, FREE
* Computer w/Internet
* Convenience Store
* Copy Svc for Guests
* Corridors, Exterior
* Curved Shower Rod
* Desk, In-Room
* Door Dead Bolt
* Door Lock,Electronic
* Door Peepholes
* Door Safety Chain
* Doors, Wide Bathroom
* Down Pillows
* DVD Player
* Fax Svc for Guests
* Fire Extinguisher
* Fire Safety Act 1990
* First-aid staff/24hr
* Fishing
* Fitness Center
* Free Hi-Spd Wireless
* Golf Course
* Hair Dryer
* Hand Rails-Bathroom
* Health Club/Spa
* Heat Lamp in Bathrm
* Hiking/Nature Area
* Hot Tub, In-Room
* Iron & Ironing Board
* Jogging Track/Trail
* Laundry, Guest
* Library
* Locks changed daily
* Locks, Guest Windows
* Lowered Vanity Area
* Message Alert Light
* Microwave
* Microwave, Public
* Mirror, Full Length
* Multiple exits,floor
* Newspaper, Free M-F
* No Pets Allowed
* Non-Smoking Rooms
* Parking, Bus
* Parking, Car,Outdoor
* Parking, Patrolled
* Parking, Truck
* Parking,Lighted Area
* Parking-Premise,Free
* Phone, Chrge CC Call
* Phone, Direct-Dial
* Phone, Hearing Imp
* Phone, Local, FREE
* Phone, Toll FREE
* Phone, Touch-Tone
* Picnic Area
* Pillow Top Mattress
* PLATINUM Award
* Pool,OUT, Seasonal
* Ramps, Accessible
* Refrigerator
* Rodeway Inn
* Scuba Diving
* Shopping
* Smoke Det.,Hardwired
* Smoke Detector, Hall
* Smoke Detector, Pub
* Smoke Detector, Rms
* Smoke Detectors
* Sofabed
* Tennis, Outdr/Lit
* TV, Cable/Satellite
* TV, Hearing Impaired
* TV, Remote Control
* Vending Machines
* Wake-Up Service
* Walkways, Lighted
* Well-lit Area, InRm
* Windows that open