SEARCHLIGHT TRUCK STOP





Rate this location:

Highway: US 95
Street Address: 670 US 95
City: SEARCHLIGHT
State: NV
Postal Code: 89046
Phone: 702-297-1080 (TRAVEL CENTER)
Phone 2: 702-297-1080 (MCDONALD'S)
Fax: 702-297-1081
# of Parking Spots: 50
# of Reserved Parking Spots: 0
# of Paid Parking Spots: 0
# of Fuel Lanes: 3
# of Showers: 5
# of Truck Service Bays: 0
Customer Feedback:
Hello, this is to let everyone know that Robin the bartender at the searchlight location is a god sent angel.she needs to be recognized for how she went well out of her way to save my life and possibly other lives on the hwy that day. I was having a stroke and did not realize it. I stop in to say hi on every trip since the shooting in Las Vegas because we both had common ties to the event.on this day when I came inside and sat down Robin noticed immediately that something was bad wrong and she wasted no time jumping into action and getting me the help I needed while continuing to take care of her customers and keep the situation calm she made sure I stayed off the road as I was on my way to Las Vegas. She got the paramedics there right away.bottom line is I had 3 strokes and had 2 blood clots in my lungs, 4 days in hospital. Robin, I thank you from the bottom of my heart for saving my life that day. I am with my kids now going through therapy and as soon as I am able I will come in and give you a very big hug.it is so nice to have people like you in this world. Thank you so much, Bret johnson POSTED 05-20-2021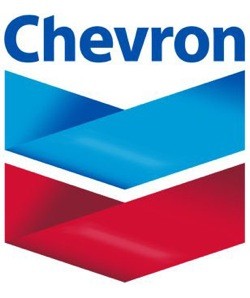 Amenities
24 Hour Diesel, Am Best Location, ATM, Casino, Convenience Store, DAT Check Cashing, Deli, Fast Food, Metered Propane, Money Orders, Motel, Parking,Lighted Area, Paved Lot, Public Fax / Copier, Receive Prepaid Permits, RV Gasoline, RV Parking, Safe Haven / Hazmat, Showers, Trailer Drop, Trucker Store, WIFI
Payment Methods Accepted
American Express, CFN, Com Check, Comdata, Debit Cards, Discover, EFS/ FLEET ONE, Fuelman, MasterCard, Multi Service, T-Check, TCH, Visa, Voyager / Wright Express
Additional Services at this Exit
BIG VALLEY TOWING, INC. - 702-233-2869
EASTSIDE SERVICE CENTER, INC - 760-264-6501
KING AUTO TRACTOR TRAILER & AUTO REPAIR - 702-575-9462 OR 702-682-0659
LV ROAD TECH ASSISTANCE, LLC. - 702-908-1076B OR 702-531-5331


MCDONALDS, US POST OFFICE, RESTAURANT, MOTEL, RELIGIOUS SERVICES, TIRES, MECHANIC, TOWING, DUMPING STATION.